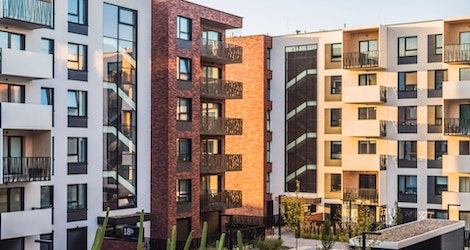 Modern solutions
to your compliance needs
Partner with a proven leader in the affordable housing industry.
Quickly & easily submit files for review
Our easy to use Dashboard provides a simple interface for property staff to submit files for review. We operate a secure, dedicated server, meaning you can submit files whenever it's convenient for you.
Keep corporate staff in the loop with our Corporate Dashboard, an option available to all clients for no additional fee.
Our Dashboard provides you with the ability to affordably manage risk, without compromising on quality and expertise.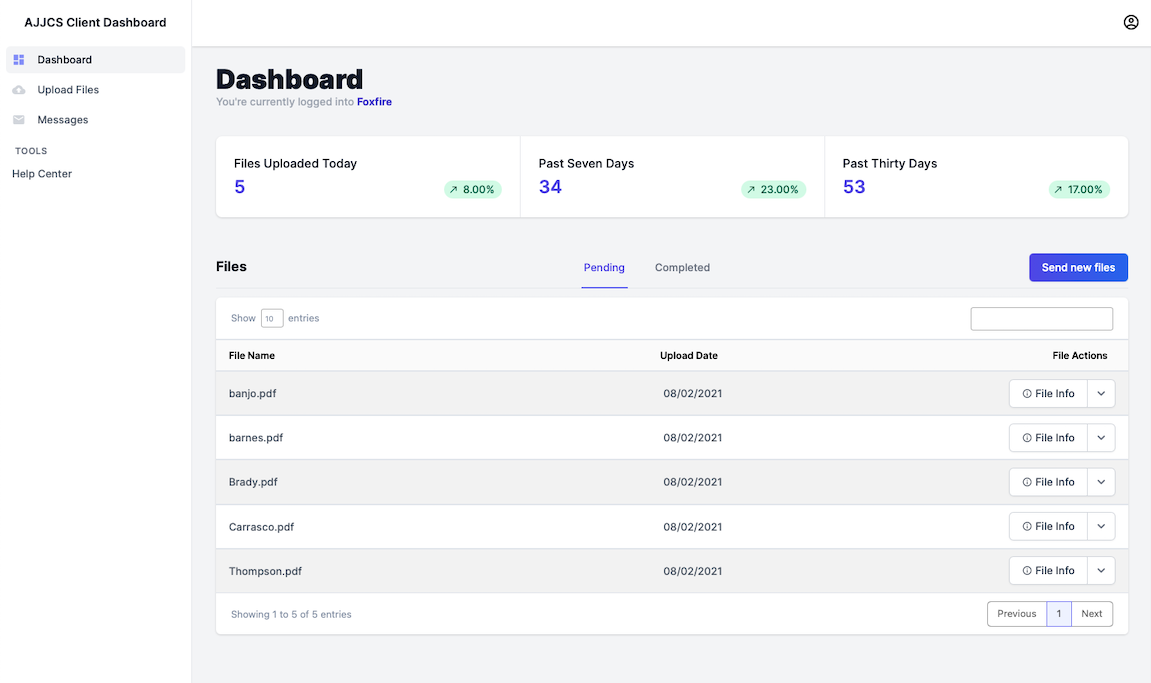 Live & on-demand training options
We offer a wide variety of training courses designed to meet the needs of all members of the affordable housing industry. We're also able to cater training to your specific needs.
All training is conducted by A. J. Johnson, a national leader in affordable housing compliance, so you can be confident that the information presented is accurate and complete.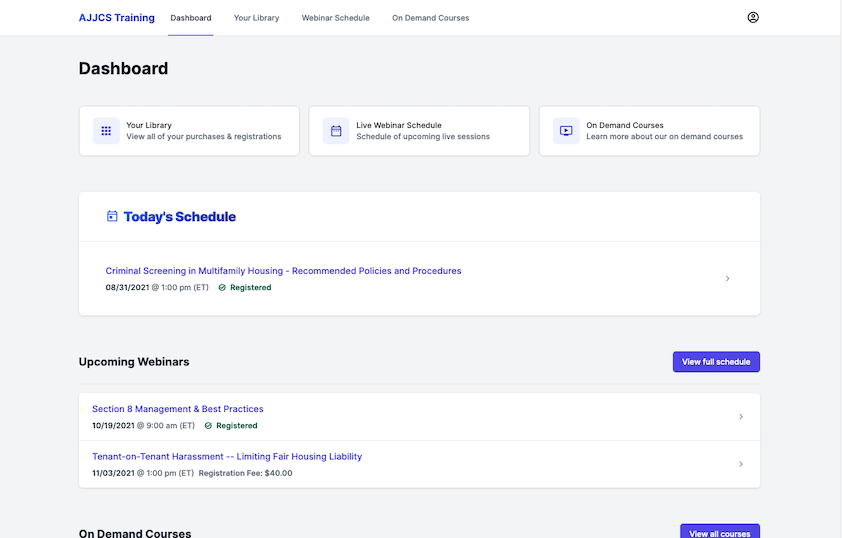 Meet our team
With over 100 years of combined experience in the affordable housing industry, our team can help you confidently manage risk.
Betty Johnson

Vice-President

Chris Johnson

Senior Asset Management Consultant

Jen Johnson

Compliance Analyst

Linda Moss

Compliance Analyst

Tanisha Johnson

Compliance Auditor
What makes us different?
A. J. Johnson Consulting Services, Inc. is a small firm. That is by design – not by accident.
By staying small, we maintain a great deal of flexibility, a collegial atmosphere, hands-on opportunities for each individual, and grassroots ingenuity. With only six professional staff, each person recognizes their full worth to the company, leading to two-way loyalty — in good times and bad.
The single greatest advantage to our small size, and the main reason we resist excessive growth, is the ability of management to be involved in the work process and product. Clients always have the opportunity to work with decision-makers, and no report goes to a client without first having been reviewed by A. J. Johnson.
Expertise
All of our staff members are experts in multifamily housing programs, and draw on a wealth of knowledge gained through real world experience.
Dedication
Our knowledgeable staff is dedicated to providing superior service and adapting quickly to each client's needs.
Collaboration
We work closely with our clients to ensure their specific needs are addressed.
Technology
Our ability to leverage the latest technology translates directly into cost savings for our clients.
Ready to get started?
Let us know how we can help you.
News
Subscribe to get our articles in your inbox.
Contact us
Contact us
Email

contact@ajjcs.net

Email

support@ajjcs.net
Send us a message