If you have information you'd like to provide to the staff member reviewing your file(s), you can quickly and easily add a note from within the Dashboard.
To add a note to the file, simply click the icon, which will take you to a new screen to create your note.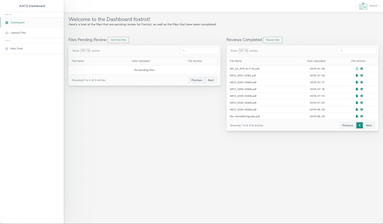 On the note creation screen, you'll find a feature rich editor, enabling you to provide a note as detailed as you'd like.
When you've finished creating your note, simply click the Add Note button. To return to the default Dashboard page, click the Return To Files button near the top of the screen.
The staff member that reviews your files will see that a note is waiting for them before they open the file.